About Erin Usawicz Photography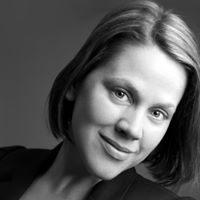 My training and professional life as a dancer allowed me to indulge in fantasy worlds full of real and imagined emotion, vibrant color, and glorious movement. My photography style most definitely reflects this world. I love finding pockets of light that add drama to an otherwise mundane scene, revealing luscious colors, rich shadows and vibrant highlights. I love experiencing the unique dynamics of each family, the way a dress goes from a stiff form on a hanger to a thing of fluid grace on the human body, the look on a groom's face when he sees his bride for the first time on their wedding day…. it's better than theater because it's real life.
Mixing a fine art photojournalistic style (honed while I studied fine art photography at Mason Gross School of the Arts where I received my BFA) with a dancer's eye for aesthetics, my goal is to capture you and your family in all its beauty, emotion and color. As your photographer, I'm able to give you a lasting memory that you can share with generations to come whether it be an heirloom album, wall art or a treasure box of mounted prints. It really is my pleasure to be able to do that for you.
I have been fortunate to have my photographs internationally published and featured in numerous print and blog editorials. My work has been on the cover of Ultimate Wedding Magazine (UK) as well as Shoot Dot Edit blog, Sisters in Law (Sweden), the Knot, Borrowed and Blue, Modern Wedding, So This is Love and many more.  I am also a member of the Professional Photographers of America as well as Wedding and Portrait Photographers International.
If you have any questions or would just like to chat, I'm happy to do that. Please contact me at erin@erinusawicz.com or 973-224-0999.
Thanks,
Erin